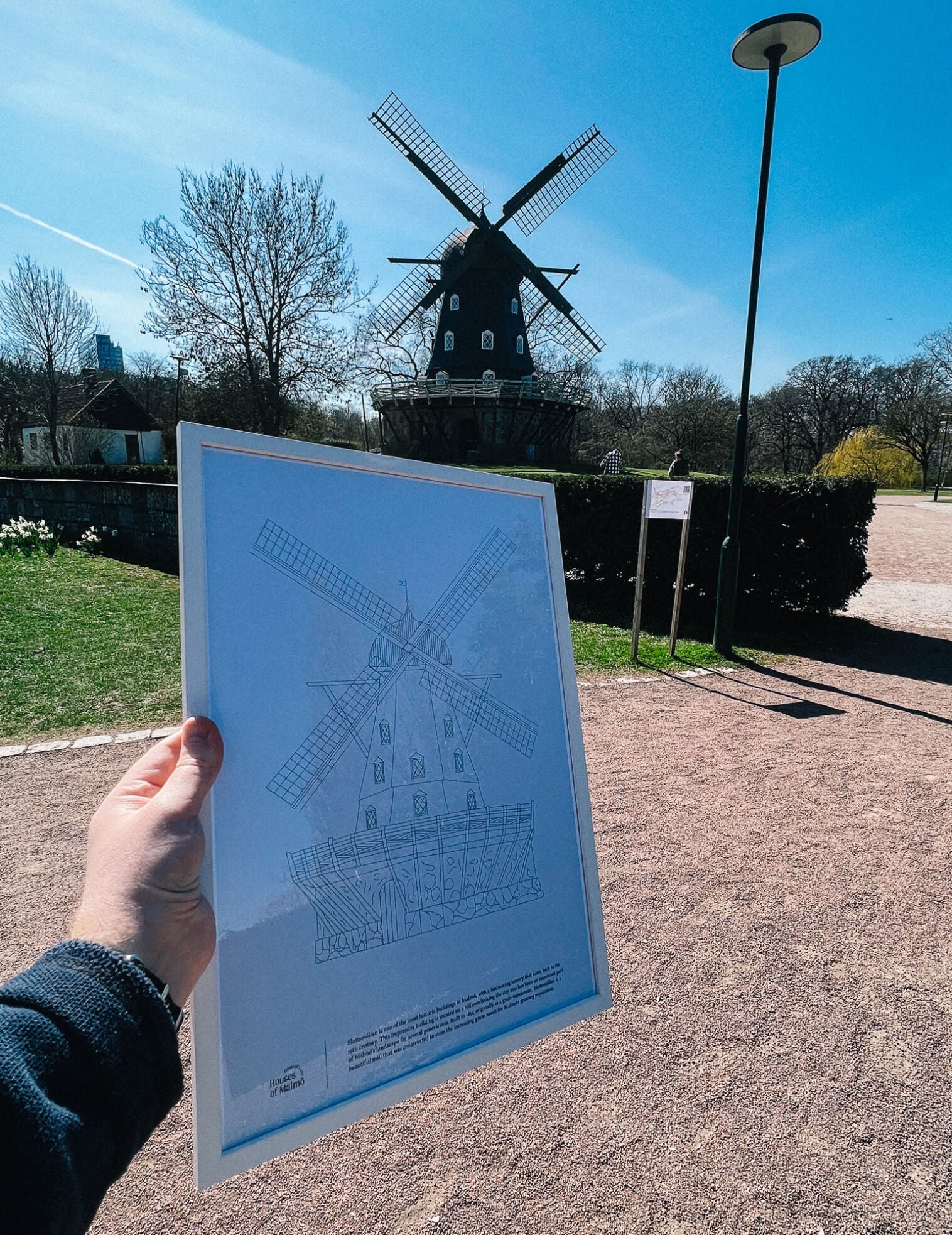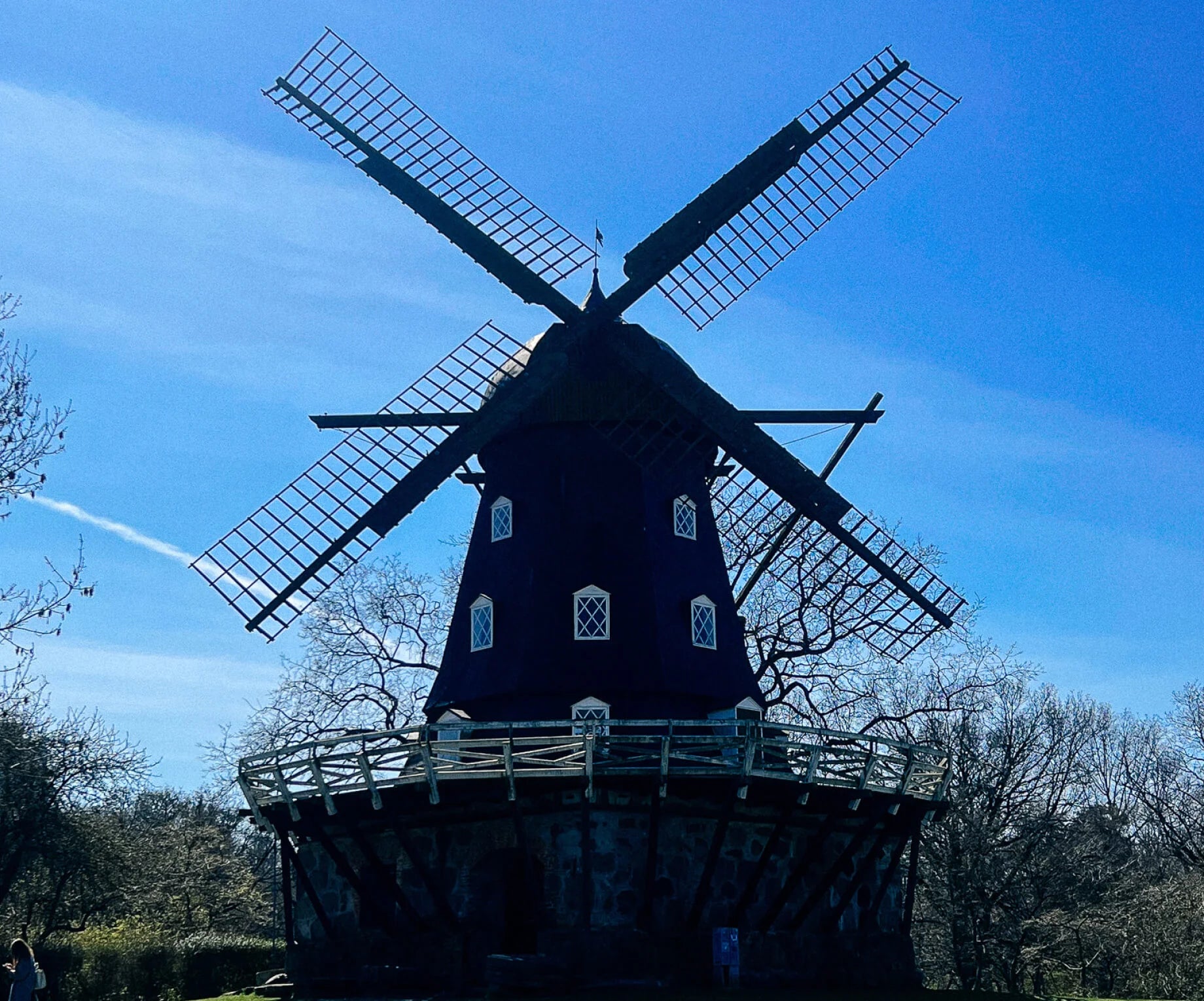 Slottsmöllan
Sale price

299 kr

Regular price
Free shipping within Sweden with Postnord
Not satisfied? Easy returns within 30 days
Frame and passe-partout not included
Details
Printed on premium FSC™ certified 230 g/m² paper.
Features a matte finish for a sleek and elegant look.
Available in both A2 and A3 formats, suitable for a variety of display spaces.
Each poster is handmade as part of a passion project, not backed by a big company – your purchase supports this unique artistic endeavor.
---
---
A 
One of the most historic buildings in Malmö
Slottsmöllan is one of the most historic buildings in Malmö, with a fascinating history that dates back to the 19th century. This impressive building is located on a hill overlooking the city and has been an important part of Malmö's landscape for several generations.

Built in 1851, originally as a grain warehouse, Slottsmöllan is a beautiful brick building that was constructed to store the increasing grain needs for Malmö's growing population. A few years later, the building was converted into a mill to produce flour, which was one of the most important ingredients in the Swedish kitchen during the 19th century.

During the latter part of the 19th century, the ownership of Slottsmöllan changed several times, and the building was used for different purposes, including as a residence for a successful businessman and his family. The building also became a local attraction due to its unique architecture and its beautiful location on the hill.
During the 20th century, Slottsmöllan was used as an office for various companies and organizations, but its original use as a mill and grain warehouse was forgotten. In 1982, the building was declared a protected landmark, and restoration work began to restore it to its former glory.
Today, Slottsmöllan is an important cultural and historical symbol of Malmö and is often visited by tourists and locals. The building has also once again become a place for local artists to work and showcase their work.
Slottsmöllan is a reminder of Malmö's rich history and its role as an important trading city during the 19th century. Over the years, it has played an important role in the city's development, and it is a building that is well worth visiting for anyone interested in Malmö's history and architecture.
Our Complete Poster Collection
From the quaint charm of historic neighborhoods to the modern vibrancy of urban areas, our posters bring the spirit of Malmö into your home.
See all posters
Our product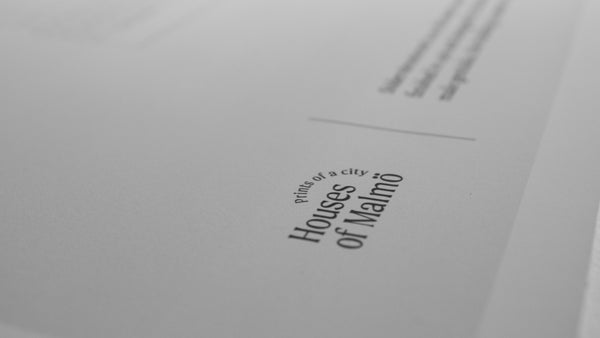 Our paper
Our paper used for the prints is FSC™ certified, meaning, it's more sustainable and better for the environment.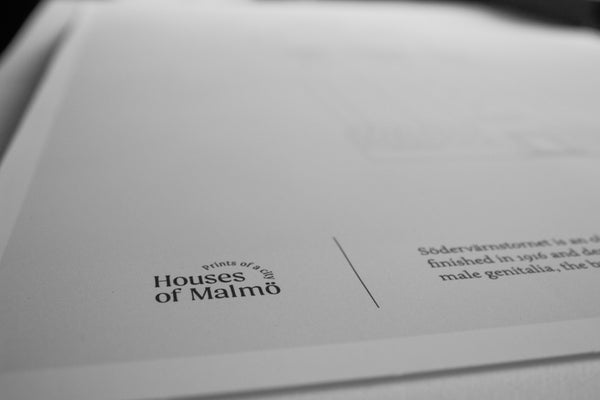 Package
We package each order with care. We use sustainable and renewable materials for each package we send out.
Why? We want to reduce our environmental footprint.