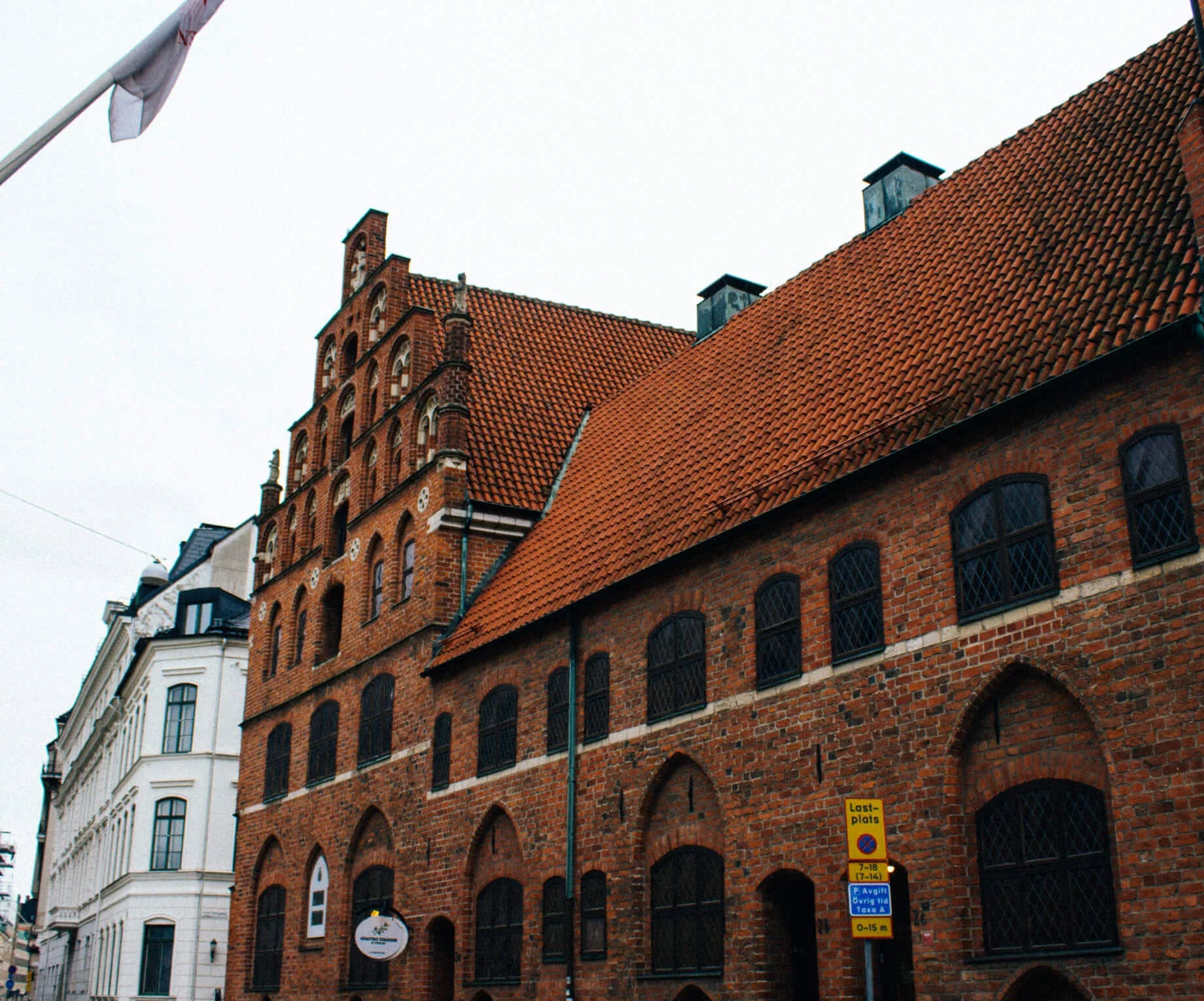 Kockska huset
Sale price

299 kr

Regular price
Free shipping within Sweden with Postnord
Not satisfied? Easy returns within 30 days
Frame and passe-partout not included
Details
Printed on premium FSC™ certified 230 g/m² paper.
Features a matte finish for a sleek and elegant look.
Available in both A2 and A3 formats, suitable for a variety of display spaces.
Each poster is handmade as part of a passion project, not backed by a big company – your purchase supports this unique artistic endeavor.
---
---
An impressive building complex built by a danish coin master
Kockska huset is the most impressive building complex from Malmö's older history. The stately brick walls symbolize 16th century Malmö history and a large portion of Danish national history.

Jörgen Kock was a coin master for all of Denmark in 1518. He lived at this time at Myntergården in Malmö, the forerunner of the current Malmö Hus. In 1522 he bought a property in the middle of Malmö from Sorö monastery.
In 1522-1524, he built his still largely existing palace, known as Kockska huset. Jörgen Kock was a very powerful man, indeed so powerful that after 1525 he moved Denmark's coin production to his farm.

Of the former farm, three buildings remain today. Jörgen and his wife Citze themselves lived in the stately corner building. This includes the smaller hall length towards Stortorget. Here was Jörgen's bank room on the ground floor and his private banquet hall upstairs. The length along Västergatan was initially built as a two-story terraced house, a rental extension with three homes. The eastern apartment next to the corner house was part of Jörgen's private home. All buildings have cross-vaulted basements.

In 1770, the merchant Frans Suell bought the farm and made it his home. Frans Suell would become one of Sweden's wealthiest citizens. On his large plot, he had a tobacco factory built.
In 1774 he also began to build the port of Malmö, and he was one of the initiators of establishing a large bank in Malmö.

After Suell's death, the farm came into the possession of his son-in-law Lorens Kockum and passed in 1825 to his son Frans Henrik Kockum.
He became a significant industrial magnate in Malmö and founded, among other things, Kockum's Mechanical Workshop and shipyard. This historical connection to the farm meant that Kockums in the 1960s bought Jörgen Kock's old farm and paid for the extensive renovation/rebuilding.
Our Complete Poster Collection
From the quaint charm of historic neighborhoods to the modern vibrancy of urban areas, our posters bring the spirit of Malmö into your home.
See all posters
Our product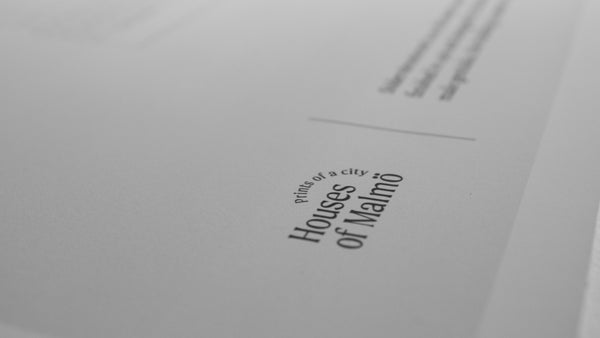 Our paper
Our paper used for the prints is FSC™ certified, meaning, it's more sustainable and better for the environment.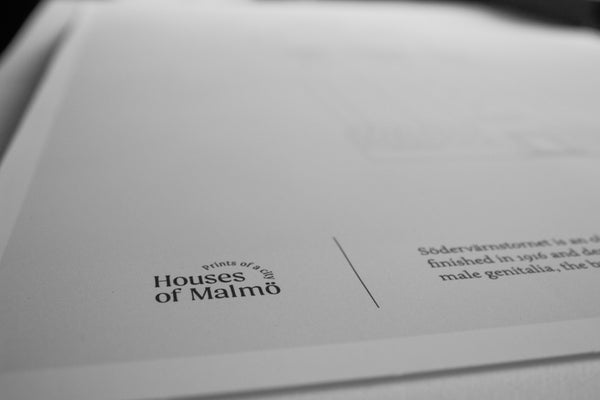 Package
We package each order with care. We use sustainable and renewable materials for each package we send out.
Why? We want to reduce our environmental footprint.